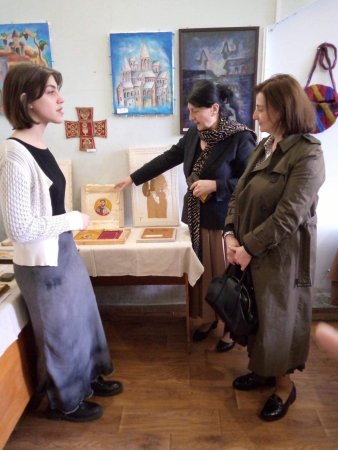 On the initiative of the Faculty of Christian Art Theory and History of Tbilisi Theological Academy and Seminary and its creative workshops, the traditional "Easter Exhibition" was organized in the Workshop of Textile Design. Samples of various branches of art - icon painting, gilded embroidary and cross (Khevsuruli) embroidery, felt, carpet and batik - were exhibited.
Works of both ecclesiastical and secular essence, various from the point of view of their thematic nature and content, were presented.
The exhibition lasted for one day, although it had many visitors and was well received.