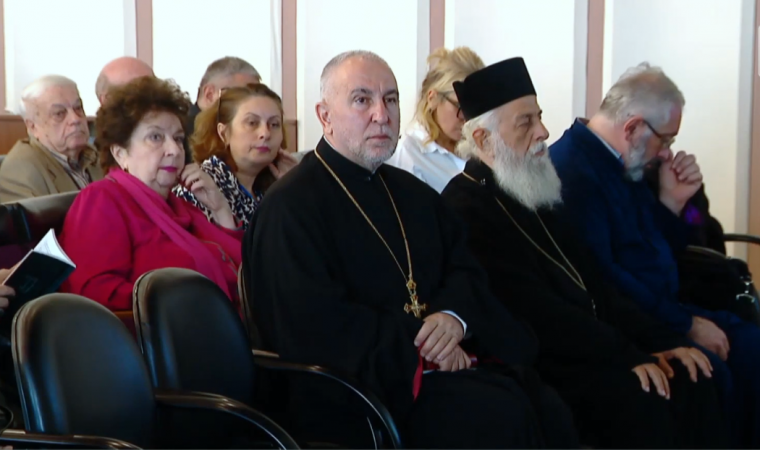 On October 3-5, 2022, an International Congress of Kartvelology and Caucasology was held in Tbilisi. It was dedicated to the memory of famous scientists and public figures, academicians - Tamaz Gamkrelidze and Mariam Lortkipanidze. It was organized by Ivane Javakhishvili Institute of History and Ethnology of Tbilisi State University; the co-participating organizations were the National Academy of Sciences of Georgia and Giorgi Tsereteli Institute of Oriental Studies of Ilia State University.
Various reports in terms of Themes and contents were presented at the congress, which covered almost all the fields of humanitarian sciences. The leading scientists of Georgia and those of various countries of the world participated in the work of the International Congress of Caucasology. Metropolitan of Manglisi and Tetritskaro Anania Japaridze addressed the audience at the opening ceremony and blessed its work.
In addition, it should be noted that professors and teachers of Tbilisi Theological Academy and Seminary participated in the work of the International Congress.
See the program of the congress at the link:
See theses of the presented reports at the link: