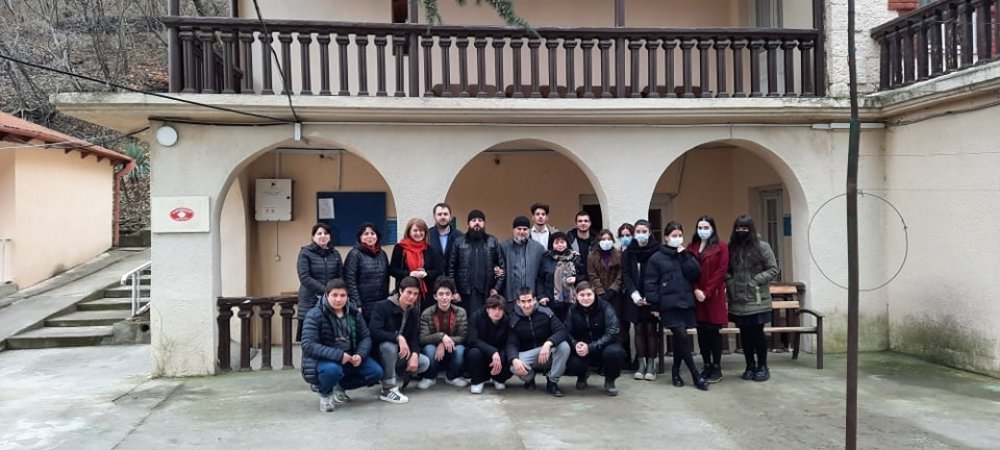 The personnel of Tbilisi Theological Academy and Seminary periodically visit public schools in order to introduce Georgia's leading theological academy and seminary - Tbilisi Theological Academy and Seminary, its history, goals, conditions of study and future prospects to their senior students.
One of such meetings was held in Mtskheta, on December 8, with the senior students of the Twelve Apostles Gymnasium. This time, the Spiritual Father of the Academy and Seminary, Dean of St. Andrew the First-Called Church of Vake Area, Archpriest Shalva Kekelia, Head of the Faculty of Christian Arts, Tea Bezhuashvili, Deputy Head of the Public Relations Office Giorgi Metreveli and the specialist of the same Office Ekaterine Pavlenishvili, represented this educational institution at the meeting.
The benevolence of the audience and their culture of listening clearly showed their spirituality, which is the result of the efforts of each employee of the school. In this regard, we should emphasize the work of the Director of the gymnasium, Archimandrite Ilia Nasidze and that of the Spiritual Father, Archpriest Alexander Bezhitashvili, as their paternal care has created a warm, family environment in the gymnasium.