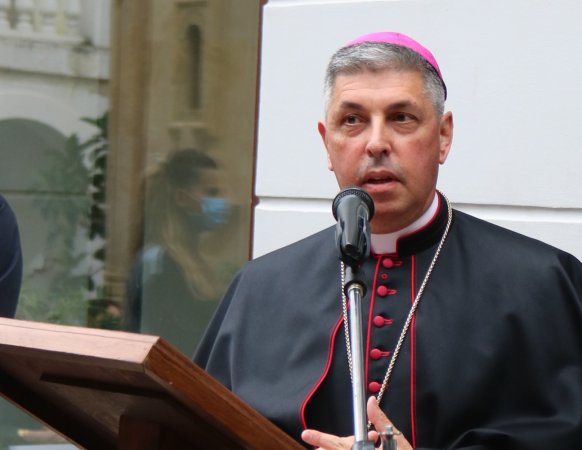 Your Holiness and Beatitude, Your Excellency, Madam President, Your Excellency, Speaker of the Parliament, Distinguished Members of the Holy Synod of the Orthodox Church of Georgia, Distinguished Professors and Teachers and Distinguished Guests!
It is a great honor for me, as the Doyen of the diplomatic corps, as an ambassador of the Holy See, to be present at this event today. As the Ambassador of the Holy See, I would like to convey to you the greetings of your brother, His Holiness, Pope Francis of Rome. As Doyen of the Diplomatic Corps, I would like to convey to you the respect, friendship and support of the representatives of the Diplomatic Corps accredited in Georgia.
Your Holiness and Beatitude, I have not prepared a speech, but allow me to tell you sincerely from my heart: For a long time I have been following and appreciating the work you have done which is crucial for the Church and the people.
When this honorary title will be awarded to you in this magnificent courtyard of the Patriarchate, as we are standing next to this ancient olive tree, it is a recognition of your special merit and respect for your personality. The olive tree is a symbol of peace and harmony. This is what you are trying to bring to your nation and the world - peace and harmony. I wish you God's help, may God grant you His support in this service - which is your service for the Georgian nation and Georgia! Thank you very much!