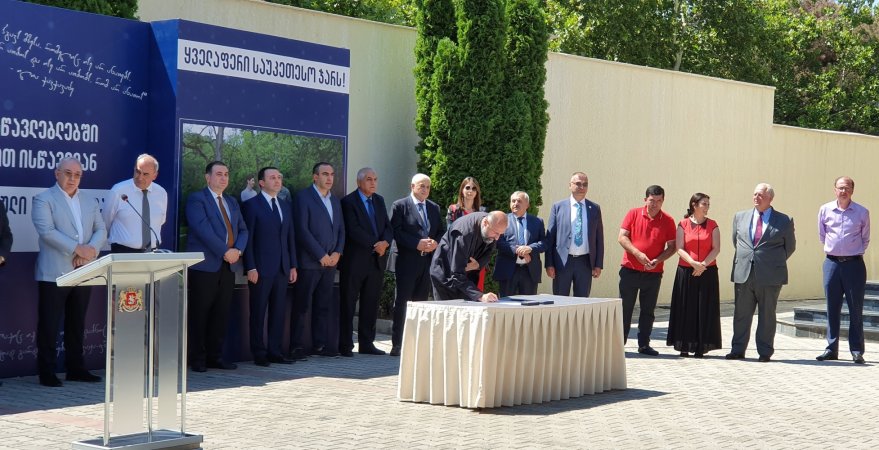 On August 6, 2020, the signing ceremony of the Memorandum of Cooperation between the Ministry of Defense of Georgia and the authorized higher educational institutions in Georgia was held at the Ministry of Defense of Georgia. The event was also attended by Tbilisi Theological Academy and Seminary, which was represented by the Vice-Rector for Education, Archpriest Besarion Tsintsadze.
Welcoming speaches were made by the Minister of Defense of Georgia, Mr. Irakli Gharibashvili and the Minister of Education, Science, Culture and Sports of Georgia, Mr. Mikheil Chkhenkeli.


According to the aforementioned memorandum, the parties agree to facilitate and promote the qualification of military personnel and their family members, as well as of other students of the universities as efficient professionals, as specialists with relevant competence to meet modern requirements; the parties also agree to act on the principle of mutual understanding and respect, and by signing the mentioned document, they confirm their readiness for mutual cooperation.