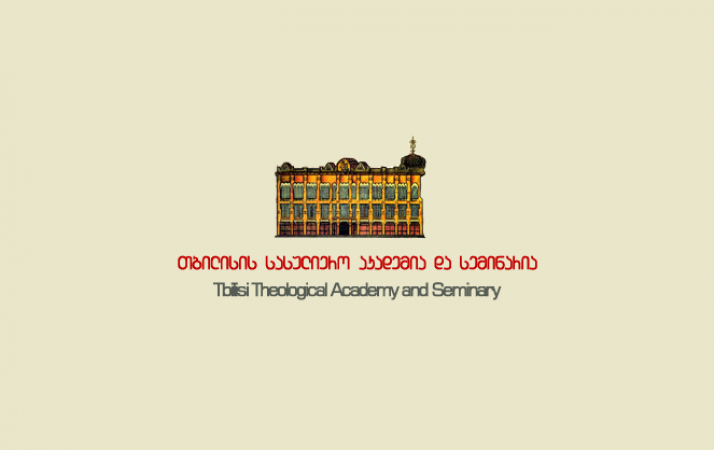 On May 22 2019, in the headquaters of the television channel "Ertsulovneba" of the Patriarchate of Georgia, a joint conference was held by the students of Giorgi Mtatsmindeli High School of Church Singing and Tbilisi Vano Sarajishvili State Conservatoire. The scientific conference bore the title "Issues of Christian Theology and Musicology" and was dedicated to the commemoration of Professor Manana Andriadze.
Manana Andriadze's name is closely connected with her multidimensional activity which she directed to the popularization of the Georgian Church singing. On her initiation and leadership, the specialty of Georgian Church singing was founded at the conservatoire and the scientific research in the Church music was raised onto a new qualitative level. The scientific researches done by Manana Andriadze encompass all the issues of the theory, history and paleography of old and new professional Georgian music. It fills us with gladness that along with the students who learn and do research in traditional Georgian music and Church singing, the students of Tbilisi Theological Academy and Seminary presented their scientific talks, too.
Tevdore Gogoladze – "Historical and Textological Aspects of the Church Song 'Holy Is the Lord'". (The second-year student of Tbilisi Theological Academy, the supervisor - PhD of Ethnomusicology Tamaz Gabisonia).
Tea Nozadze – "A Symbolic Expression of the Tabernacle According to the 18th Century Kvatakhevi Repoussé Icon of Mother of the God". (The fourth-year student of the Faculty of Christian Art History and Theory of Tbilisi Theological Academy and Seminary. The supervisors – PhD of Art Criticism Elene Kavelashvili and the Doctorate student Revaz Mujirishvili).
Sergi Megeneishvili – "Endeavours to Regain the Iberian Monastery on Mount Athos".(The second-year student of Tbilisi Theological Academy. The supervisor – Edisher Chelidze, Professor of Tbilisi Theological Academy).
The aforementioned speeches made at the conference clearly attest that the students of the Theological Academy and Seminary do not only master their specialties successfully but also do research work on a good academic level.