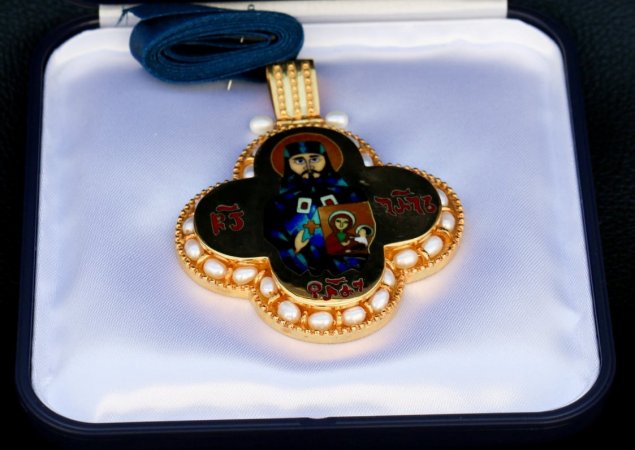 Zurab Chumburidze, Professor of Tbilisi Theological Academy and Seminary, has won an honorary award.


On September 11, Ivane Javakhishvili State University received guests, scholars from the Department of Kartvelology of Warsaw University.
At the above-mentioned event, Professor Zurab Chumburidze received the Saint Grigol Peradze International Award for his special contribution to the study of Kartvelian languages – he was presented an icon with the image of the saint, performed in cloisonné enamel.
The International Council working under the aegis of the Kartvelological Journal "Pro Georgia" of the Faculty of Oriental Studies at the University of Warsaw awards the authors of important Kartvelological works once in two years - Georgian and foreign scholars.
Tbilisi Theological Academy and Seminary cordially congratulates the merited scholar on this achievement!