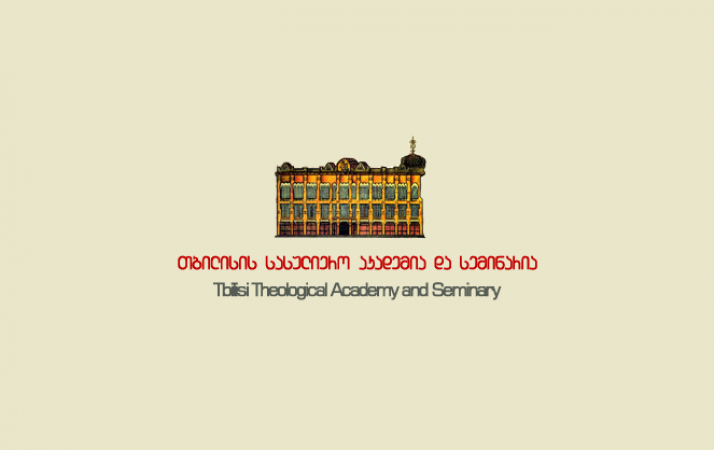 On June 28, 2021, a session of the Council for the Authorization of Higher Educational Institutions was held, which discussed the issue of granting full authorization of Tbilisi Theological Academy and Seminary of the Autocephalous Apostolic Orthodox Church Georgia. The session was chaired by Mr. Zurab Orjonikidze, Head of the Administration of Tbilisi State Medical University.


The session was opened by the Director of the National Center for Educational Quality Enhancement, Ms. Tamar Makharashvili. She noted that, in spite of the special rule laid down by the Legislation for Orthodox Theological Higher Educational Institutions, Tbilisi Theological Academy and Seminary, in accordance with the current legislation, fully cooperated with the National Center for Quality Development on an equal footing with other higher educational institutions of Georgia, and extended her gratitude towards our school for its fruitful and responsible attitude.


The group of experts (I. Mosashvili, N. Kimeridze, I. Ebralidze) were especially impressed by the well-organized, well-kept documentation presented by Tbilisi Theological Academy and Seminary: a set of self-assessment and indicators.


With the blessing of the Rector of TTAS, Protopresbyter Giorgi Zviadadze, the school was represented by the Vice-Rector for Education and Administration, Archpriest Besarion Tsintsadze, the Head of the Quality Assurance Service Giorgi Natroshvili and the Deputy Head of the Service Durmishkhan Lashkhi.


After discussing the issue, the Authorization Council granted, by a majority vote, full authorization to Tbilisi Theological Academy and Seminary, the highest theological school, which is under the special care and attention of the Catholicos-Patriarch of All Georgia, His Holiness and Beatitude Ilia II.


The achieved success is the result of selfless work of the entire personnel of the school.