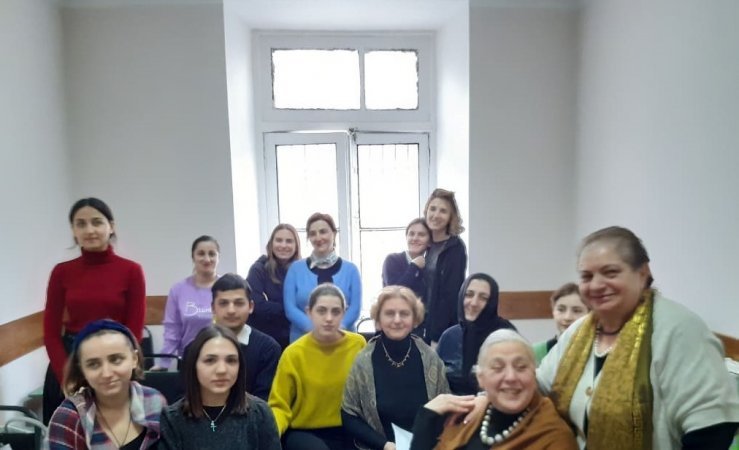 On February 25 2020, a lecture-seminar, titled "Art of Western Europe", was held for the third year students of the Faculty of Theory and History of Christian Art. At the lecture-seminar, conducted in Classroom no. 8 by Mrs. Asmat Oqropiridze, PhD, was analyzed the painting of the well-known Netherlandish painter Hieronymus Bosch The Prodigal Son; its individuality, style and concept was discussed.
Mrs. Asmat spoke about individualism – the style in which Bosch's works are executed – and compared his canvas with the one painted on the same theme (The Return of the Prodigal Son) by the remarkable Dutch artist Rembrandt. Apart from the aforementioned, the paintings of about ten other artists were used for the comparison.
The lecture-seminar was attended by the representative of the Quality Assurance Office, PhD in History, Mrs. Natela Kapanadze, Assistant of the Department of the History and Theory of Christian Art, Mrs. Rusudan Vashalomidze, the Dean of the aforementioned faculty Mrs. Tea Bezhuashvili and her assistant, Mrs. Zoia Mgaloblishvili.
The lecture-seminar was highly interesting and interactive; the students showed a good knowledge of the theme.