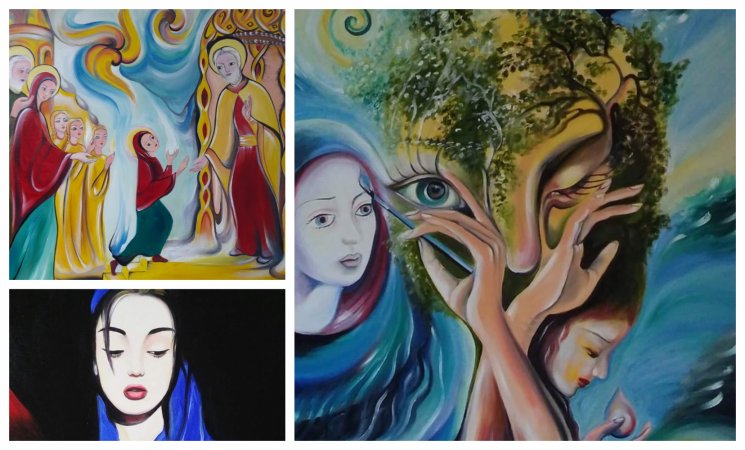 With the support and assistance of Tbilisi Theological Academy and Seminary, on January 24-26 2020, Tbilisi Museum of History will hold a personal exhibition of paintings executed by Tea Nozadze, a graduate of the Faculty of Art Theory and History of Tbilisi Theological Academy and Seminary. The exhibition is titled, "Birth".

Beginning: 2 o'clock p.m.
Address: National Museum of Georgia
Tbilisi Museum of History
Sioni Str. no.8 (the building of the Caravansary)
Tea Nozadze has graduated from Tbilisi Theological Academy and Seminary where she took Art Theory and History. She is a graduate of 2019. Tea Nozadze has had three personal exhibitions at The State University of Theatre and Film, National Library of the Parliament of Georgia and University of Georgia.
In the September and October of 2019, she participated in the International Exhibition of Europe held in Germany where she won the first place and was awarded "the Prize of the youth of Art".
The works exhibited at the exhibition at Tbilisi Museum of History represent illustrations of the poems composed by the author herself. The title "Birth" denotes that every new painting is an exploration of the author's new vision or the birth of new perception of things.
Talented students and graduates are under the care of Tbilisi Theological Academy and Seminary who always tries to present them to the society.