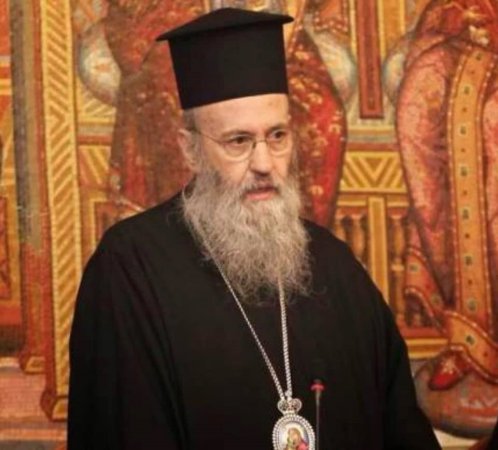 On September 18-19, one of the prominent theologians of the Orthodox world, His Eminence Metropolitan of Nafpaktos and Agios Vlasios (Greece), Hierotheos (Vlachos) will be visiting Georgia.
On the 18th of September, at 12:00, His Eminence, Metropolitan Hierotheos will give a lecture at Tbilisi Theological Academy and Seminary on the topic, titled "The Role and Importance of Theological Education in the Modern World".
Metropolitan Hierotheos has authored many books and monographs, including the well-known books such as "Life after Death"; "One Night on Mount Athos"; "Experiential Dogmatism"; "I Have Seen a Man Arrayed in Christ"; "Orthodox Psychotherapy" and "The Science of Spiritual Medicine".
These books have been translated into various languages. The last two of them: "Orthodox Psychotherapy" and "The Science of Spiritual Medicine" were translated into Georgian and published by the Publishing House "New Iviron". The works of Metropolitan Hierotheos describe the spiritual experience of the Hesychast Fathers – Archimandrite Sophronius, Saint Paisii and other Hesychast Fathers of Mount Athos. Metropolitan was personally acquainted with these fathers and frequently visited them. His Eminence, Hierotheos delivers lectures at the Universities of USA and those of Europe at the faculties of Theology of the Eastern Church.